Our products are very strong & durable; when possible, the bags are sustainable and eco-friendly (i.e. biodegradable stand-up pouches, recyclable stand-up bags).
The pouches protect packaging content from external factors (i.e. oxygen, humidity, foreign smells) in a very effective way, which has a huge impact on the expiration date as well as aroma and freshness.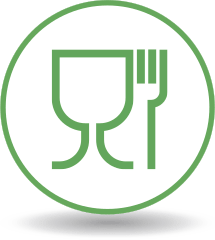 Food Grade
Every single packaging is food safe – 100% food grade <3

Recyclable
Recyclable pouches are made of materials that can be used again after processing. That's why it is important to dispose them in a household plastic waste bin.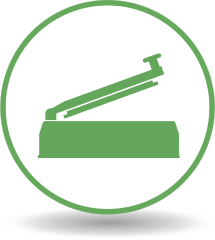 Heat-sealable
Every pouch, sachet, bag etc. has great heat-sealable properties. It ensures longer freshness of the product as well as protecting against unauthorized opening.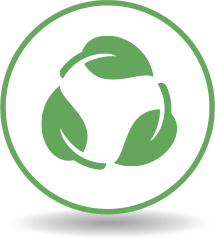 Biodegradable
Biodegradable packaging has the ability to decompose into natural elements within a year or less, giving nutrients back to earth after breaking down.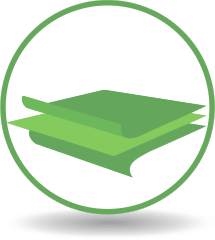 3 Layers
Most of our pouches are 3 layers – to ensure the best quality of the product. If your product demands some extra protection against external factors, pouches with an EVOH layer may be the most suitable for you. EVOH coating ensures super-low oxygen permutability.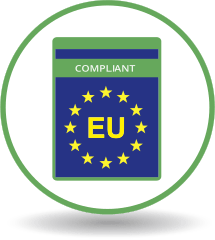 EU Compliant
Every type of packaging meets European Union standards.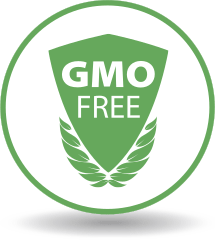 GMO-free
Biodegradable pouches are made of material that is not only natural but also GMO-free. This feature makes the biodegradable bags to be perfect for organic products.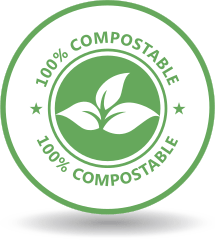 100% Compostable
The properties of compostable pouches are very similar to biodegradable pouches. Both can give nutrients back to Earth after the breaking down process. The difference is that the composting process should be carried out in given and controlled conditions, in a home or industrial composter.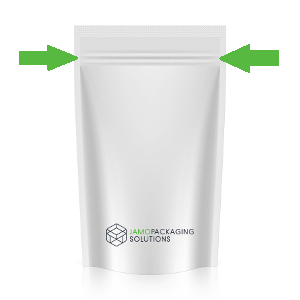 Tear notch
A tear notch is a very convenient option for your clients. It makes it easier to open the package. If you want to increase customer satisfaction even more, the laser scoring option is worth considering.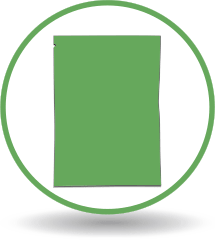 Flat pouches
Flat pouches are the best solution when you need to save some space and money when transporting the product.